I've been really busy the last month, so haven't been posting as much as I want. I still plan to post about the indoor pests, and I would like to get back to what this blog was initially put up to write about — allergies, eczema and asthma!
I plan to write a summary of my ponderings and convictions about how synthetic detergents now common in our modern environments are a largely unrecognized cause of eczema, a great contributor to asthma, and because of its involvement in eczema, also connected to food allergy development. But that'll be coming up closer to the end of the summer.
For now, here are some current pictures of my garden as well as 3 of my recent garden check-ins with CBC Radio The Homestretch. Enjoy!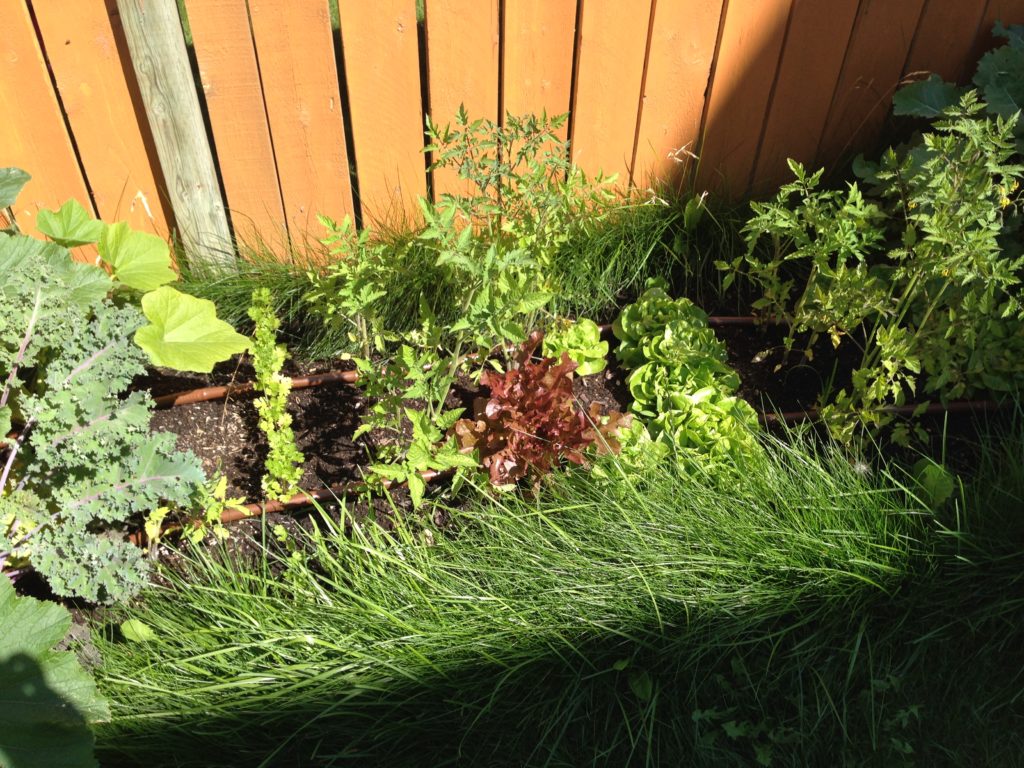 4th Garden Check-In with CBC Radio: Everything Takes Off!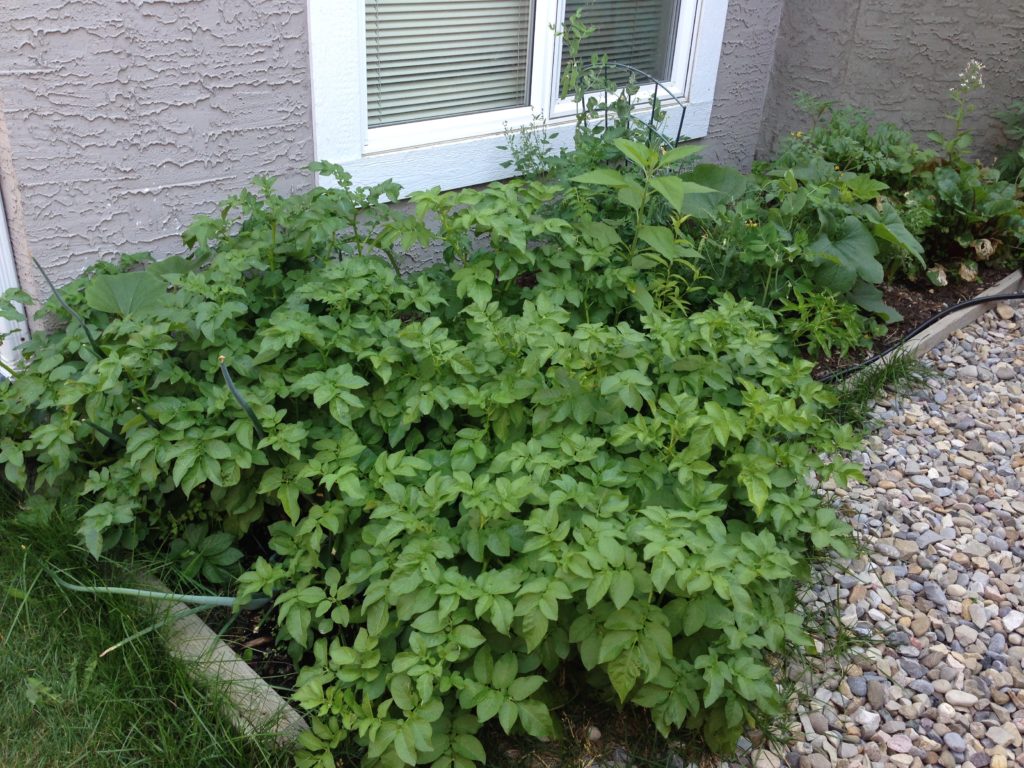 5th Garden Check-In with CBC Radio: Potatoes, potatoes, potatoes!
6th Garden Check-In with CBC Radio: Bushy Zucchini plants and New Seedlings
A Pleasant Surprise!
I was delighted to discover that the numerous flying insects buzzing around, which I feared were wasps, are actually bumble bees! They seem to be especially enamoured with this mystery shrub growing in the back of our yard. I'm so happy that my yard is teeming with life: ants, slugs, moths, caterpillars, bumblebees, even if some of them become pests and destroy some of my plants. It is a great testament to the ecosystem that we all share together, that my produce is safe (free of pesticides), and that I am supporting the very threatened bee populations with my yard. Even if some small bites on my produce has been feeding these guests, I'm OK with it. I figure it's me playing a small part in supporting this lively, bio-diverse living space!