I've just returned from our 2nd Grow Food Calgary session. Through the next weeks, I'll be blogging short snippets of the ways I'm putting into practise what we learned.
For now, just wanted to send a shout out to the Wildrose Heritage Seed company for their donation of 3 seed packets to each of the participants in Grow Food Calgary!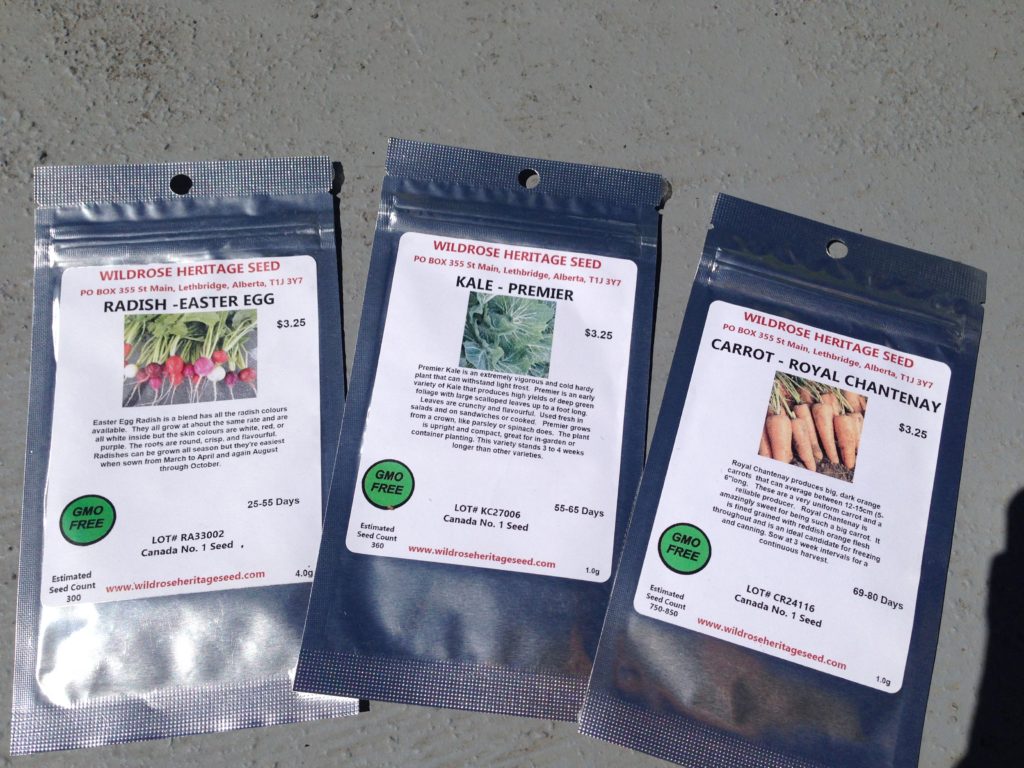 I first saw their seeds when I was at the store Garden Retreat last week. I had a couple choices when I was looking for cilantro seed for my windowsill indoor herb planter. Wildrose's beautiful foil packaging with the printed labels just drew me to take a closer look at their display.
Their boast of being a local, heritage seed that is GMO free sold me. I've planted their cilantro indoors and it's coming up already.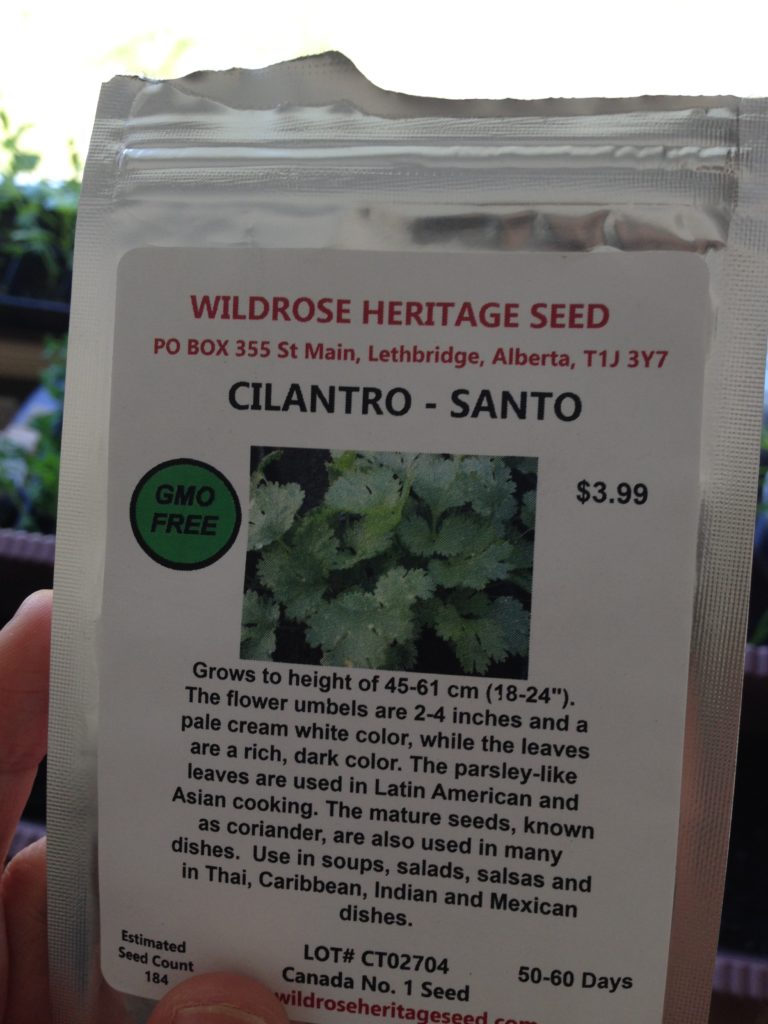 Today we also each received a tomato plant (various varieties) from Donna, and onions from Shelley's garden. For the tomatoes, I chose the Juliet variety which is a roma grape tomato, and Gideon the Isis variety which are yellow cherry tomatoes (our daughter especially loves yellow cherry tomatoes so we figured we wouldn't go wrong with this variety). I had heard that tomatoes can be hard to grow for beginner gardeners and hadn't planned on trying (especially not from seed) outdoors this year, but now that I have plants given to me, I have to try! I will blog later about how we're going to transplant these tomatoes into our outdoor plot with a technique I learned today.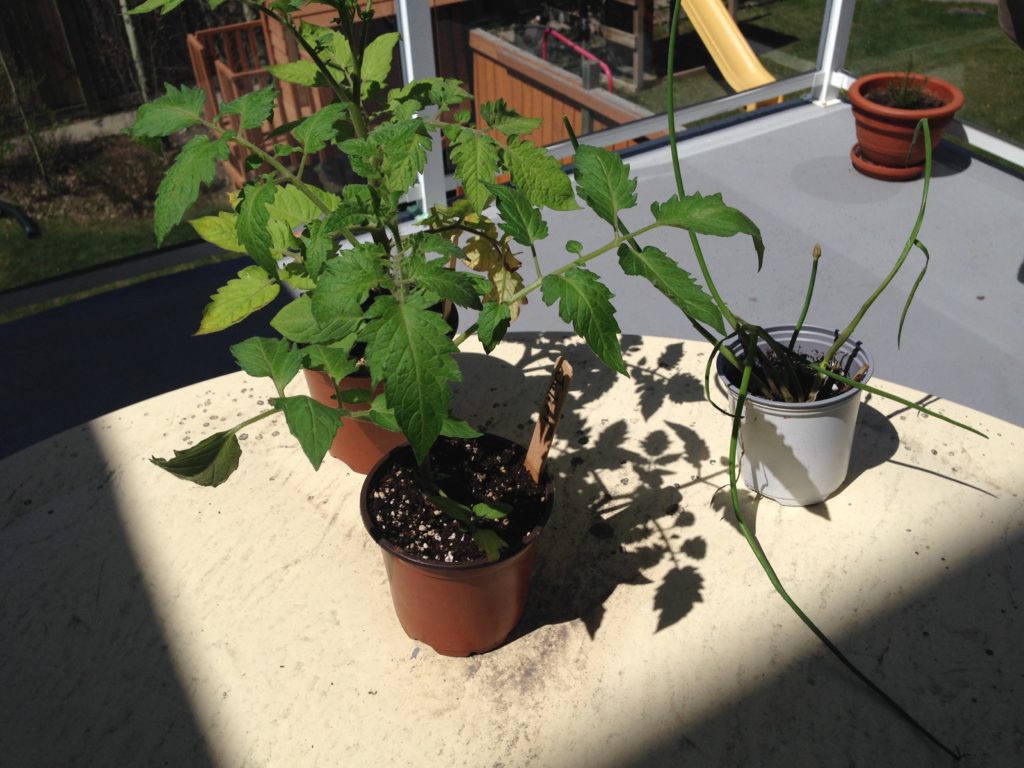 Now I have 3 different varieties of kale: 2 plants from Chelsie that I'm "hardening" over the week and will be transplanted soon, seeds from Donna that I've already planted directly, and the Wildrose Heritage seeds. It will be interesting to grow all 3 kinds and see how they look and taste different. It will also be interesting to plant the Wildrose carrots alongside of some carrot seeds we received from Hellman's (yes, the mayonnaise people) of all places, and see how they compare.